Delivered by Sports Diplomacy Alliance, in partnership with The British Council, The Australian Government, and The University of Edinburgh @ The John McIntyre Conference Centre,The University of Edinburgh on March 10th, 2023 The 2023 Dialogue reflected positively on the AUK shared sporting past. Findings suggest that there are compelling reasons to celebrate the diversity of our shared 'Sportscape' and opportunities to intentionally harness the soft power of sport for better diplomatic, business and trade, community, and people-to-people relations. The Return
Delivered by Sports Diplomacy Alliance, in partnership with The British Council, The Australian Government, and The University of Edinburgh @ The John McIntyre Conference Centre,
The University of Edinburgh on March 10th, 2023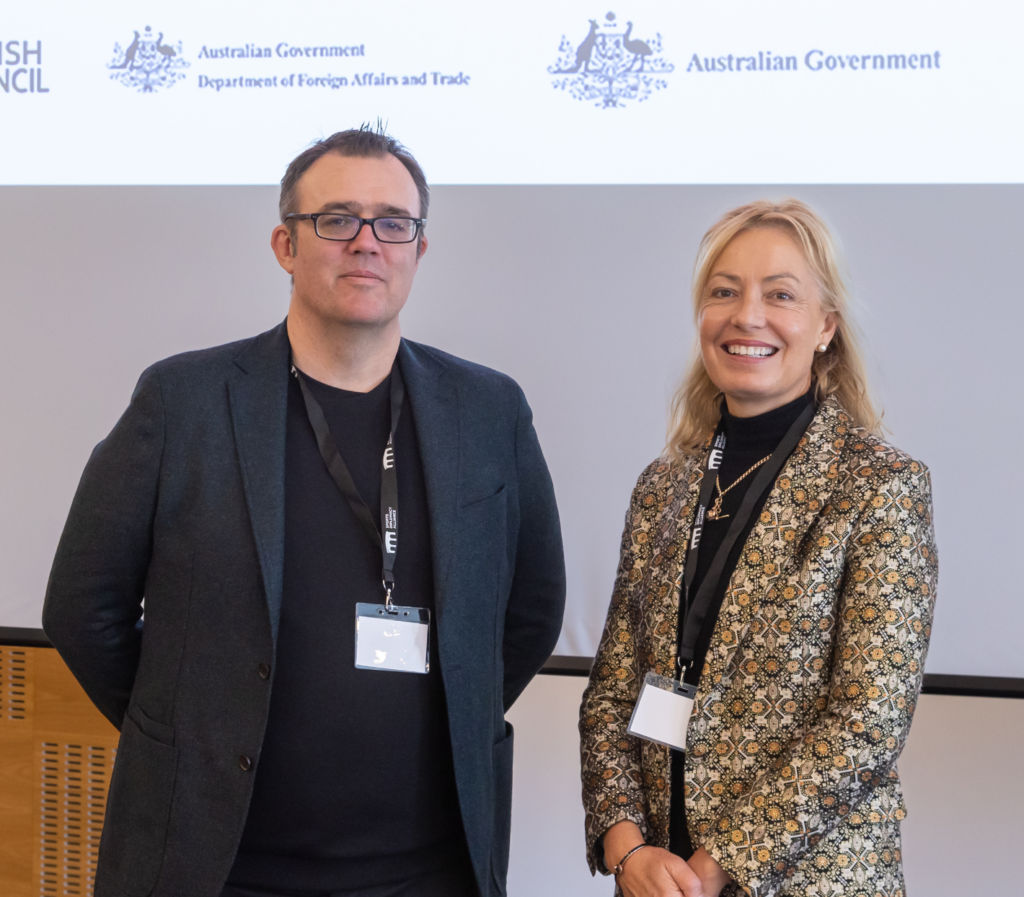 The 2023 Dialogue reflected positively on the AUK shared sporting past. Findings suggest that there are compelling reasons to celebrate the diversity of our shared 'Sportscape' and opportunities to intentionally harness the soft power of sport for better diplomatic, business and trade, community, and people-to-people relations.
The Return Leg generated new energy and networks in and around the AUK sporting opportunities, competitions, and partnerships. It brought a high calibre of in-person participation and engaged peak bodies and networks globally. Building on the Brisbane 2022 Dialogue, it produced a different view of the role sport has, does, and should play in the AUK relationship, and set the tone for further engagements to come.
The AUK Sports Diplomacy Dialogue series is not intended as a standalone event, but rather the continuation of proactive, ongoing conversation between professionals involved in international sports, diplomacy, and international a airs. As noted at the outset of this report, the Sports Diplomacy Alliance recommends that the time to start planning a 2024 Sports Diplomacy Dialogue in Australia is now, particularly if the partners wish to bring other countries, teams, and sponsors on board.