We are delighted to showcase our world class field of experts and practitioners who will present at the World Congress on Sports Diplomacy on June 28 and 29 in Donostia / San Sebastián, Basque Country (Euskadi).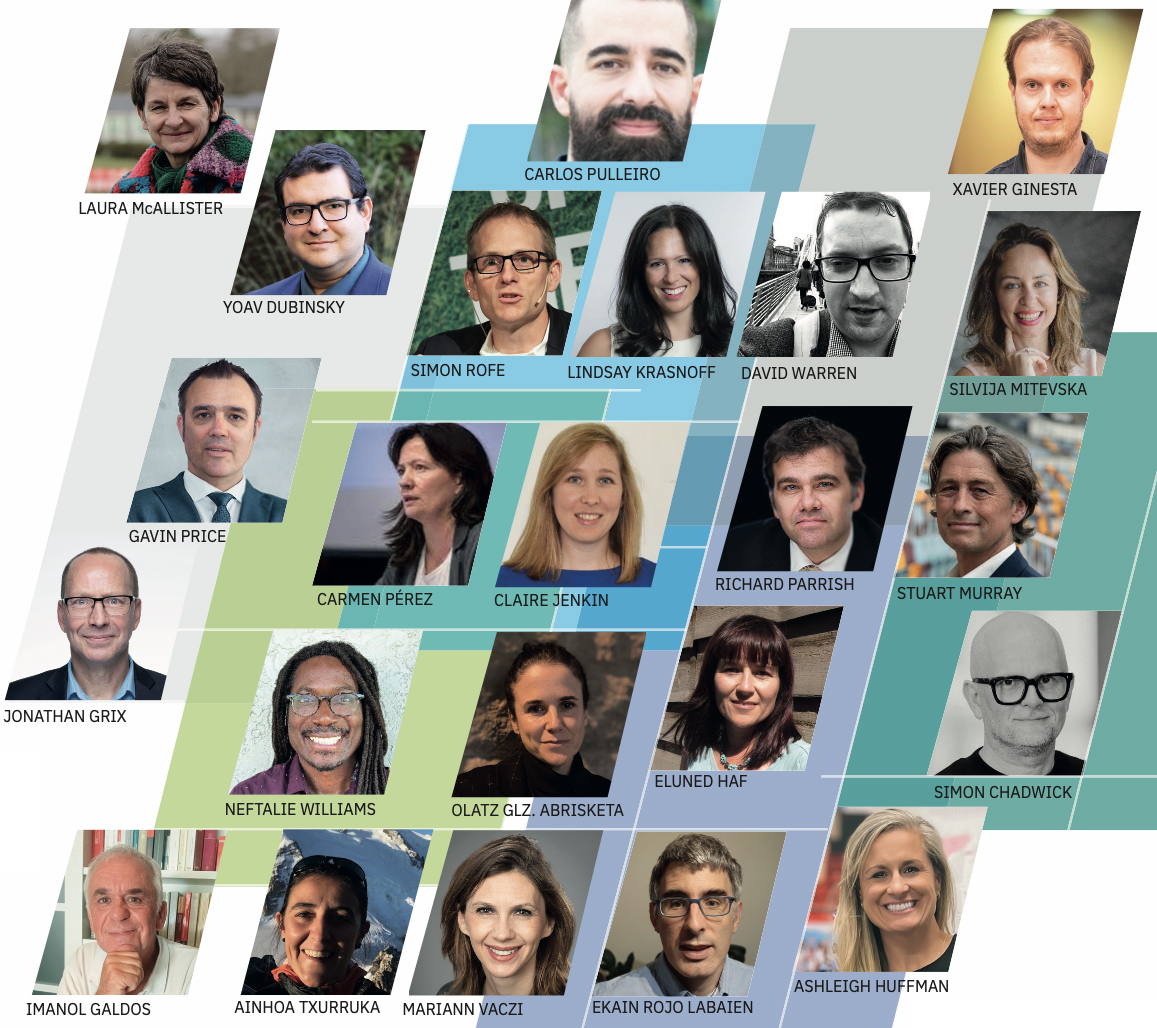 Congress Speakers
During the year 2023, the Basque Country, and Donostia in particular, will host a diversity of cultural and sporting events that justify deeper exploration into sports diplomacy, a field with an enormous growth capacity and rapidly  evolving  interest from the international community. The hosting of the first stages of the Tour de France, the consolidation of the Donostia Cup or the festival atmosphere around hosting French rugby's semifinal of the Top 14 competition are some of the milestones that will place Euskadi on the world map. But beyond these events, Euskadi represents by itself a reality within the diplomacy of sport. A reality that has not yet been properly analyzed and offers a goldmine of untapped potential for Basque global engagement and intercultural relations.
For some time now, the Basque Country has been practising forms of sports diplomacy (sometimes informally or indirectly, without explicitly using this term). This is certainly not in vain, as sports diplomacy is one of the most powerful tools available to substate nations, stateless nations or similar that aspire to gain relevance and international positioning and influence. However, there is little awareness in this regard. Therefore, this proposal is an opportunity to bring together two realities that are sometimes ignored. That is, the academic world concerned about the subject and those who, in practice, exercise sports diplomacy without being fully aware of it.
On the other hand, we live in turbulent times. Instabilty and uncertainty are the main characteristic of the modern era, in which a new raft of disruptive actors are emerging in response to a chaotic geopolitical landscape and fast paced digital world, bringing added complexity to historical challenges. In this context, sport is arguably needed more than ever to sublimate conflict, overcome estrangement, and bring peoples and cultures together for positive reasons. It is therefore relevant to open the debate to the general public and delve deeper into a field that is acquiring a growing prominence in the universe of international relations.
You can find out more about the Congress here.