Sport represents one of the oldest relationships between the United Kingdom (UK) and Australia. The competition it inspires is fierce, and yet sport also reflects the enduring bonds of friendship between the two nations and their peoples.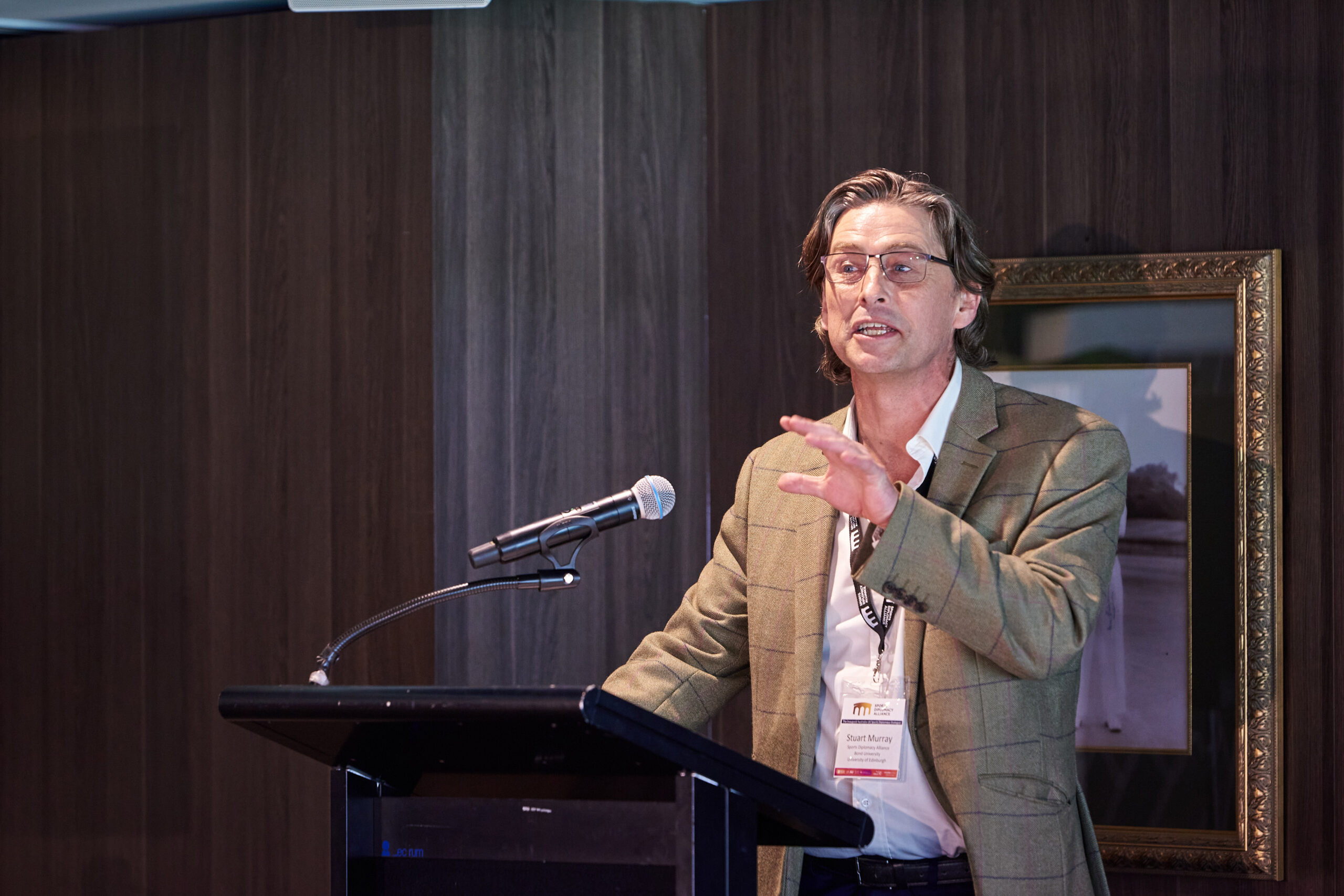 Co-Founder Stuart Murray, delivering the keynote address
Another significant objective of the AUK Dialogue Series was to develop a bilateral Sports Diplomacy model that could be applied to the UK and Australia's other key strategic relationships with countries like India, the US, Japan, France, and China. By doing so, the reputation of both Australia and the UK as connected, trusted, and culturally innovative nations would be amplified, showcasing their ability to learn from and share with each other.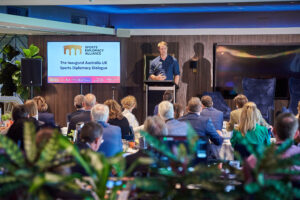 The fiercest of friends: Sports Diplomacy in the Australia-UK relationship, the world's first bilateral Sports Diplomacy Dialogue, offered the chance to explore a connection forever bound to the major sporting and diplomatic events of our time.
Bringing Ministers, Olympians, High Commissioners, professors, sportspeople and business leaders together, the Dialogue honed in on the history, contemporary relevance and potential of sport in the Australia-UK (AUK) relationship. Hosted by Sports Diplomacy Alliance the one-day event brought a unique sporting dimension to the 2021/22 UK/Australia Season (Who are We Now?) and built multi-stakeholder partnerships with the British Council, the Department of Foreign Affairs and Trade, the Griffith Asia Institute, and the UK Government's GREAT campaign and Department of Trade and Industry.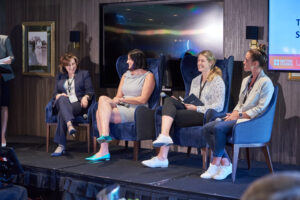 Key themes addressed a range of priority issues including those of relevance to the Australian Sports Diplomacy strategy, Sports Diplomacy 2030 – including an emphasis on community building, facilitating trade and investment through innovation, empowering women, connecting cities, and delivering legacies within and beyond sport.
The AUK Sports Diplomacy Dialogue provided a useful engagement platform for participants to share the best elements of knowledge and practice on Sports Diplomacy. Key findings to emerge from the event highlighted the potential and benefits of 'AUK Sports Diplomacy.' If done strategically, Sports Diplomacy could:
Advance shared bilateral interests and opportunities 

Articulate the foundations for success

Support, celebrate and engage a network of champions and role models 

Generate investment in the ecosystem

Share detailed insights of case studies and programs in sports diplomacy

Grow mutual expertise in sports diplomacy 

Plan for shared legacy

Create a bilateral strategy to grow, guide, and evaluate AUK Sports Diplomacy 
The 2022 AUK Sports Diplomacy Dialogue was not intended as a standalone event, but rather the beginning of an ongoing conversation. Sports Diplomacy Alliance recommends that the time to start planning a 2023 UK series is now, and is already working with the Australian and UK Governments, many Universities, and the British Council to take this idea forward.